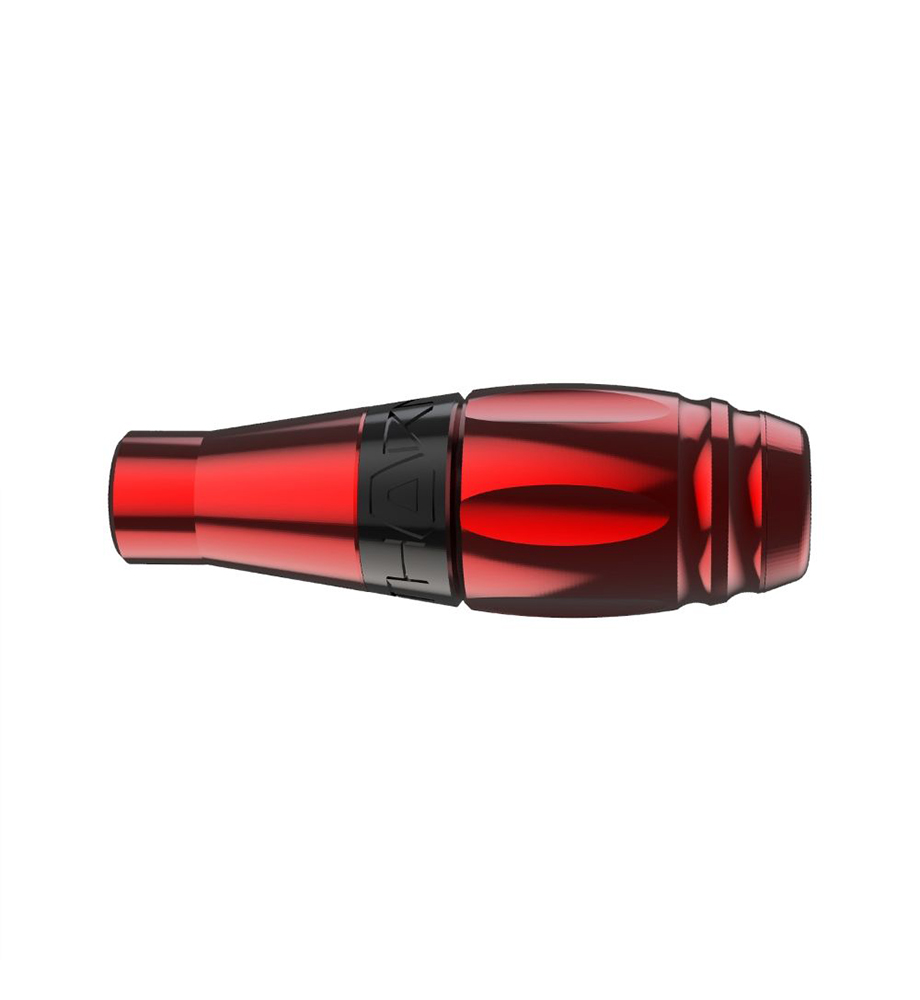 Machines
Thorn by Stigma-Rotary - 3.5mm Red
Stigma® Thorn Rotary Machine in Red — 3.5mm Stroke
One of the world's leaders in rotary machine manufacturing, Stigma-Rotary® is devoted to creating ergonomic, convenient, and nearly indestructible machines for professional tattoo artists.
The Stigma-Rotary® Thorn gives artists the sensation that they are tattooing with nothing but a grip. This sensation is ode to the pen's remarkably compact and lightweight construction, measuring only 9.3cm in length and weighing only 115g. Most of the Thorn's weight is focused at the front of the machine, which lends it a comfortable and balanced feel. Featuring interchangeable cartridge receivers, this machine is versatile and compatible with all cartridge needle brands. It also boasts a protected RCA connection for durability and comes equipped with a powerful 6 Watt Swiss-made Maxon motor. This motor is a powerhouse with a 2mm shaft and two preloaded ball bearings.
The Stigma-Rotary® Thorn is available in 3.5mm Satin Black, Army Green, and Red. This listing is for the Stigma-Rotary® Thorn in Red with a 3.5mm stroke length.
Specifications:
Color: Red

Stroke: 3.5mm

Machine Weight: 115g

Machine Length: 9.3cm

Compact pen-style machine with anti-roll design

Feels like tattooing with nothing but a grip

6W Swiss Maxon Motor; 2mm shaft and 2 preloaded ball bearings

Protected RCA connection

Compatible with all cartridge brands

Manufactured in Germany