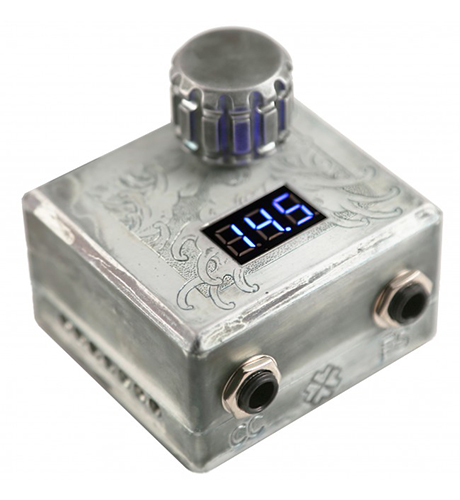 Powers & Accs
Mini Power Supply - Engraved by Mike Wilson
Mini Power Supply 1/4" 1/8" 10 Turn Pot -
Features:
Engraved by Mike Wilson

10 Turn Pot.

15 volt 30 watt power supply with Universal AC input adapters for worldwide use.

8 Foot cord

Magnetized so it can be applied to metal surfaces.

Cushioned bottom to protect the surface.

Standard 1/4" clip cord outlet

1/8" foot switch outlet with 1/4" adapter

Approximate dimensions (not including the knob) are 2" x 2" x 1.5"
Made in the USA by Lucky MFG